RL360 Quantum Savings Plan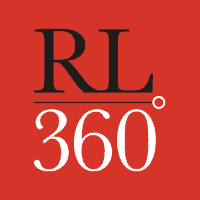 RL360 Quantum Savings Review:-
RL360 are based in the Isle of Man, conducting business in Asia, Africa, the Middle East and the UK and they offer the RL360 Quantum Savings plan which is a regular investment savings plan often marketed for education or pension planning.
RL360° is part of the RL360 Group. On 1 December 2015 the RL360 Group acquired CMI Insurance Company Limited (CMI) from Lloyds Banking Group. The addition of CMI creates a combined group with 60,000 policyholders, in excess of $10 billion assets under management and 300 staff located worldwide. It is no longer part of Royal London (the UK group) separating from it several years ago.
---
---
---
---
RL360 Quantum Savings Plan Summary
RL360 Quantum Savings Plan
If you are considering a RL360 Quantum Savings Plan then ensure you must keep it running throughout its term to obtain its benefits, and fully understand the local taxation position and weigh any benefits against its lack of flexibility, access and charges which are often not explained. RL360 Quantum Savings can be an expensive option compared with a pure platform plan depending on the adviser you use and supposed tax benefits can be outweighed by charges and lost through penalties. It does not offer a full range of discounted funds, direct equities or trackers to invest in.
Between the first 3 months and 2 years of premiums will be completely lost (penalty) if you attempt to access investments early.

---
For
---
Widely available and sold, with good company rating
Offers some tax protection in certain jurisdictions
If kept running to original planned term then may promote savings concept
Against
---
No flexibility of full withdrawal or full access in the early years without penalty
Many countries do not recognise any tax concessions
Commission wipes out all initial investments made making this an extremely expensive option
Does not provide full access to lowest cost funds and passive trackers
---
---
---
Policy Currency: The RL360 Quantum Savings Plan may be denominated in US dollar, GB pound, Hong Kong dollar, Japanese yen or Euro. Benefits will be paid in the plan currency.
Why choose the RL360 Quantum Savings Plan: Leading Fund Houses offer a wide choice of investment funds. You choose from over 100 risk-rated funds covering all the major world markets and investment classes. The funds section contains performance statistics which are updated monthly, fund prices which are updated daily and Fund Fact Sheets on each fund.

Funds: 150 – 350 funds are available from selected fund managers.

Initial unit charge: A charge of 0.50% per month will be deducted from the value of the initial units held within your policy. This charge will be deducted in arrears throughout the premium term.
RL360 Quantum Savings Plan promotion: What does RL360 write about their own RL360 Quantum Savings Plan? Quantum is a quality product for those who wish to save for their future regularly but flexibly – perhaps to supplement savings outside of a pension or other tax-advantaged vehicles. It provides the potential to build up cash for substantial future expenditures, such as paying school or university fees, or supplementing income in retirement.
Eligibility: RL360 Quantum Savings Plan is a regular premium, whole of life, life assurance contract issued by RL360 Quantum Savings Plan. You can set up a policy in 1 of 7 currencies including Pound sterling (GBP), Euro (EUR), United States dollar (USD) Swiss franc (CHF), Australian dollar (AUD), Hong Kong dollar (HKD) and Japanese yen (JPY)
Minimums: You can start saving with as little as USD 320 a month (this can always be increased later). 100% of each premium paid will be allocated to the purchase of units in your policy. For larger premiums, the allocation rate can increase up to 102%.  You can pay premiums via a number of different methods including credit card. There is no additional cost if you do choose to pay by card but you will have card charges to consider.

The minimum regular premiums for terms of more than 10 years are £200 monthly. The minimum premiums of the RL360 Quantum Savings Plan for terms of less than 10 years is £400. The payment term is selected at outset for a minimum of five years although contributions may be continued after this time. It will accept top ups- minimum £5,000
Charges: This will depend on the type of RL360 Quantum Savings Plan you take out from RL360.

Contract charge: There is an ongoing contract charge of 0.125% of the current fund value, deducted each month in arrears. The charge is applied proportionately across both initial and accumulation units.

Policy fee: A monthly policy fee will be deducted in arrears from your policy's accumulation units. During the initial allocation period, the deduction of the policy fee will create negative accumulation units.
Are charges explicit: By explicit, it means that it is clear to see not only the charges for taking out the plan but also the cost of funds annually, any upfront fund costs, penalties on access, etc. Yes, in the main the RL360 Quantum Savings Plan charges are clearly shown and any professional should be able to interpret them. We have had feedback from clients though that they find it extremely difficult to interpret charges such as how any early access penalties would be calculated.
Documents
RL360 Quantum Savings Plan Brochure
RL360 Quantum Savings Plan Key Features
RL360 Quantum Savings Plan Terms and Conditions
Surrender of the RL360 Quantum Savings Plan: A partial surrender on your RL360 Quantum Savings Plan may be treated as a one-off withdrawal. Further details on how it is treated is available in the relevant brochure. A full encashment results in penalties being applied through surrender charges linked to the term of the policy. In effect this means that on polices with an original term of more than 15 years most, if not all, of the first 18 months-2 years premiums are lost upon surrender.

You can surrender your policy at any time, but during the premium term it will be subject to a surrender charge and you may get back less than your premiums paid. If you surrender your policy whilst your original premium is still within its initial allocation period, your policy will have no surrender value – in effect suffering a 100% surrender charge.

A policy or sub-policy surrendered after the initial allocation period, but during the premium term, will be subject to a surrender charge equal to a percentage of the initial unit value. The charge depends on the period of time remaining between the date of surrender and the end of the premium term. For example, if you select a 15 year premium term and opt to surrender the policy after 10 years, you would have 5 years remaining and the initial units within your policy would be subject to a 34% charge.

It is important to be aware that the RL360 Quantum Savings Plan is a long term savings plan, if you decided to cancel the plan early you could lose a large proportion of the money you have saved, we have heard that as much as 50% of the value of the plan value can be lost by surrendering the RL360 Quantum Savings Plan early, or indeed in the first year or so it is not unusual to get nothing back.
---
---
Expat Money Expert Assessment of the RL360 Quantum Savings Plan
A predominantly commission-based adviser's product with limited use or appeal.
The RL360 Quantum Savings Plan is similar to many in the offshore market place. Similar to the Generali Vision plan this type of plan may have been a common option in the UK back in the 1990s but in 2016 it lacks the transparency of the latest plans available from territories such as the UK, the USA and parts of Europe; ultimately, the RL360 Quantum Savings Plan is an expensive option when compared with a pure platform plan.
The standard RL360 Quantum Savings Plan funds have high ongoing fees when directly compared to platform or direct offerings from fund houses via the UK or the USA. The RL360 Quantum Savings Plan can have high charges on early access. You may not get back all of your savings with an RL360 Quantum Savings Plan and there are no guarantees that the portfolio will give you the returns you are expecting, but any attempt to take proceeds early in the plans life, or make it paid up, will result in access penalties or higher charges on the remaining invested funds, or both.
However, some people require help when making disciplined decisions and will welcome the fact that a plan is written to a set target date and cannot be accessed early without a surrender penalty; some people wish to deliberately lock-up their funds. Therefore, potential investors have to weigh up the benefits of locking up their investments and not having the flexibility to access their investment earlier without surrender charges applied.
NOTE: The RL360 Quantum Savings Plan provides the option of lump sum commission to its distributors (in the industry this is called indemnified or up-front commission) and it has a successful network of distributing agents throughout the world excluding the main regulated territories. The amount the distributor earns is linked to the length of the policy; the longer the policy term the longer the surrender penalty incurred on early access, the more money the distributor or adviser earns. Not all distributing agents have regulation or financial qualifications and may not be aware of the other saving plan options available.
WARNING: Costs and information is correct as of July 2016. Please refer to a brochure from the company for current up to date information and any changes on costs or information. You should not buy based purely on information contained within this article and EME do not accept liability for purchases. If you have any doubts then please speak with your financial adviser or a representative of the company for further advice.
If the provider improves or amends its terms then EME would like to hear from them to amend the review page accordingly, and providers are encouraged to comment on errors or omissions to ensure that readers have the latest and correct information.
---
---
---
---